GET STARTED WITH YOUR RESIDENCY
We have helped hundreds of people obtain their Costa Rica residency
---
RESIDENCY IS A SIMPLE PROCESS
We help you with everything
We want the process to be easy and stress free, so we help you all along the way to your residency.
Assistance and Support
The first step is to determine which residency program is the best for you. There are different categories for residency, so we will help you to understand the residency options that are available and guide you to the best residency program based on your type of income and life goals.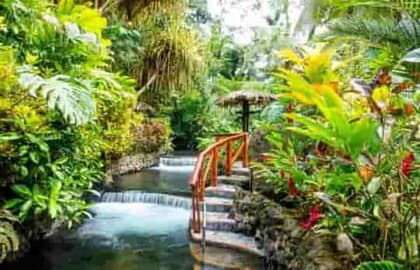 Get started. Just fill out this form.
Needed Documents
The next step is to obtain all of your required documents. Remember that they must have an Apostille or be legalized by the nearest Costa Rican Consul. Also, they must be less than six months old from their issue date when they are filed with the immigration department. Our help and instructions will save you time and avoid problems. We will prepare your application and your limited power of attorney. Then we will work with you to obtain all of your required documents.
The documents are:
1. Residency Application Letter that we prepare for you.
2. Limited power of attorney that we prepare for you.
3. Birth certificate.
4. Police report from where you are living. USA citizens require an FBI report.
5. Complete copy of your passport including all of the blank pages.
6. Two passport size color pictures.
7. Marriage Certificate if apply as a couple.
8. Registration with your Embassy. This can be done online for many countries.
9. Proof of your income for Retirees and Other Legal Residents or proof of your bank deposit.
10. Proof of your Investment for Business and Investment Applications in the amount of $200,000 USD.
We'll also organize your application package to facilitate its review by the Costa Rican authorities.
Translation of Documents that are not in Spanish
We will have all of your documents translated into Spanish by an Official Translator certified by the Costa Rican State Department.
Presentation of your Documents to the Immigration Department
Now your residency application is complete and ready for us to file it for you. We will file your residency application with the Immigration Department, the Dirección General De Migracion.
This includes all of your documents and all of the government fees. We will obtain a receipt from the Immigration Department that has your application number.
Fingerprints
Once you have the receipt from the Immigration Department you must have your fingerprints taken by the Police Department. We will make the appointment for you. They are located in downtown San José.
You need to take your passport, the receipt from the Immifration Department, and three passport size color pictures. They will give you a receipt that you return to us to file with the Immigration Department.
Everything is Now Completed
Everything is now presented to the Immigration Department, and we just need to wait for them to approve your application.
Once it is approved you need to join the Costa Rican Social Security System that provides free medical care to all residents. Also, you will need to make a deposit with the immigration department as a guarantee and pay for your residency card.
We will then make an appointment for you to pick up your residency card, the Documento de Identidad Migratoria para Extranjeros, called a DIMEX.
Our Support for You During the Entire Process
We will support you with our staff in Costa Rica from the beginning of the application process until the approval from the Immigration Department.
This includes support and help with all the forms and documents needed for the application.
Translation of the documents not in Spanish.
Making the appointment for fingerprints.
Followup and checking on the approval process.
Making the appointment to pick up your residency card.